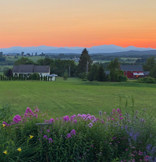 Ault Commercial Realty
PO Box 6306
Rutland, VT 05702
Email Phone: 802.773.0600 Toll Free: 866.773.0600 Fax: 802.459.3665

About Ray
Ault Commercial Realty, Inc., specializes in the sale and lease of Commercial & Industrial properties and Business Opportunities statewide. Ault Commercial Realty, Inc., also consults on:
· real estate acquisition
· creative financing
· lease-up of commercial and industrial buildings
· ground leases
· tax deferred exchanges
· land subdivision
· disposition of both improved and unimproved properties
We conducted the Site Selection Study for the Regional Mall in Rutland. One creative transaction involved the assemblage of 3 properties for a McDonald's Restaurant. Ault Commercial Realty, Inc., has experience marketing contaminated sites.
Recent transactions include:
· Sale of the high-end Red Clover Inn, Mendon
· Sale of the 45-Guestroom Summit Lodge, Killington
· Sale of the 103-seat Countryman's Pleasure Restaurant in Mendon
· Sale of the Stanley Tool Plant in Pittsfield
· Sale of Shiretown Books, a quintessential book shop in Woodstock Village
· Sale of the 120,000 sq. ft. former Metromail Plant in Rutland Town
· Sale of two downtown landmark retail buildings to a New York investor
· Sale of several medical office buildings and office condos near the Rutland Hospital
· Sale of the Pepsi Warehouse and adjoining lands of Green Mt Power Corp to a new area manufacturer
· Lease of many office, retail and industrial spaces in Rutland, Windsor and Chittenden Counties.